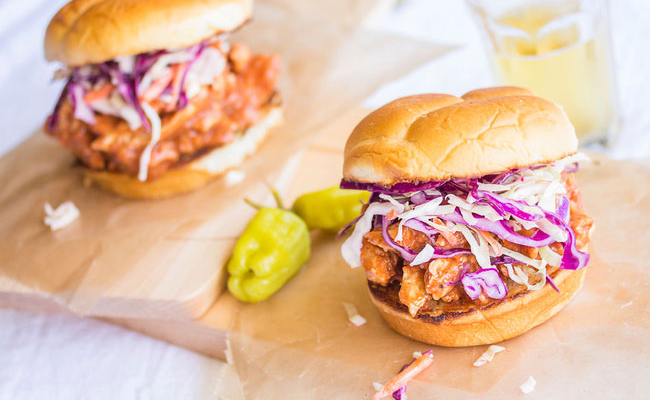 Wailea restaurants offer many different types of amazing food – so whatever you may be in the mood for, we will help you find it and tell you when to get the best deals too. We have the best of both worlds listed right here. We know that sometimes you want to go out in style for perhaps some special occasion, and sometimes you just want to grab a bite without breaking the bank. So whether you want to celebrate the food or just find a place to unwind, here are some suggestions.
These are some of our current personal favorites – and we would love to hear from you about your favorites too! Write to us anytime at DaleRichardsonMaui(at)gmail(dotted)com and give us the scoop. Let us know when you will be here too – we would love to see you in person!
So without any further ado, here are 6 best places to eat in Wailea – with a few extras too.
Longhi's – The Shops at Wailea – I know, I know, there are lots of Tommy Bahama fans out there. That place is packed every day and night. We love Tommy's too, but sometimes you might not want to fight the crowd, you know? Maybe that is why we prefer the lower key and wonderful outdoor atmosphere of Longhi's Wailea. Excellent outdoor seating that is still covered for comfort, an incredible bar setup and a pretty nice range of prices from a delicious menu with a variety of selections make this one of our perennial favorites. Two Happy Hour possibilities from 3-6 PM and again late night from 9-12 will give you a nice discount on lots of possible food and drink possibilities. You can also come in anytime and order from the full menu with a delicious assortment of seafood, pasta and other delicacies.
Manoli's – Wailea Village Center – This is one of the best places to eat in Wailea on a budget. Great Italian dishes and top notch pizza, you can't go wrong with Manoli's great selections. Like Longhi's, you can get a couple of great shots at real discounts on food and drinks during their 3-6 and 9-12 Happy Hours. Manoli's will typically have three different pizzas available by the slice during these times, with slices going for $2.50-3.00 each – you can choose from Pepperoni, Margherita or the specialty slice of the day. You can save some bucks and have a great time, plus catch the big game on the many TV's throughout the restaurant. Want to eat from the full menu? You won't be sorry and the open air ambiance with great views will make it a meal to remember.
Gannon's and The Red Bar – Ok Friends, here is another best of both worlds possibility for you. We love to meet our friends and clients here – either at The Red Bar for fun get togethers or in the full restaurant for a more formal or celebratory event – like toasting the closing of your new Maui home! The Red Bar is a very nicely done bar arrangement with comfortable seating, nice views plus TV's and – you guessed it – a red bar. The food and drink specials make it very affordable to get your fill of goodness at a great price, daily from 3-8 PM. Out in the full restaurant, the menu will not disappoint and you can go as large as you like, with beautifully prepared savory meal selections designed by the owner and chef extraordinaire Bev Gannon.
Spago – The Four Seasons Wailea – Got a really special evening in mind? Go and visit our Friends and Spago in The Four Seasons. From amazing appetizers to delicious entrees, you can't go wrong here. Plus some incredible views are available, but be sure to make reservations early if you want the best seating for sunset dining, with views of Wailea Beach at sunset and red carpet service, while you enjoy some of the best cuisine that money can buy. Master Chef Wolfgang Puck has designed many dishes inspired by Hawaiian traditions. The beverages are just as well thought out as the menu items. Take your pick from a vast selection of international wines and enjoy the interior design and tasteful décor.
Matteo's Osteria – Wailea Town Center – This is a wonderful fine dining experience that is not to be missed. Want the perfect end to a beautiful day in paradise? Matteo's will provide you with first class service in style while you enjoy their amazing selection of fine wines and the perfectly prepared food selections that are offered. You can throw a dart at this menu and hit something delicious, so don't be afraid to try anything that appeals. The service is second to none and it will surely make for a most memorable end to your beautiful Maui day.
Ferraro's Bar e Ristorante – The Four Seasons Wailea – narrowing this list was challenging, because we love all of the area restaurants for various reasons, and visit as often as possible! Ferraro's makes the list because it has great food, drinks and service across the board, and it also has a totally different vibe depending on the time of day. During the day, you get the terrific ocean views and an incredible poolside feel, with many patrons sauntering in from the gorgeous pool area for "pupus" (snacks, appetizers in Hawaii) and liquid refreshments. You can have a very casual experience in the beautiful bar area, or move out to the tables for full dining from a delicious lunch menu. In the evening, the place magically transforms into a wonderful fine dining experience, the beautifully lit pool area shimmers and the waves below crash resoundingly up from Wailea Beach. Excellent Italian "cucinarustica" dinner menu options abound for your perusal while you sip fine Italian wines. An experience not to be missed!
We know there are many more tasty possibilities and we would love to hear about your favorites. Call or write us anytime about any and all things Maui. Isn't it time to get a little more Maui in your life?