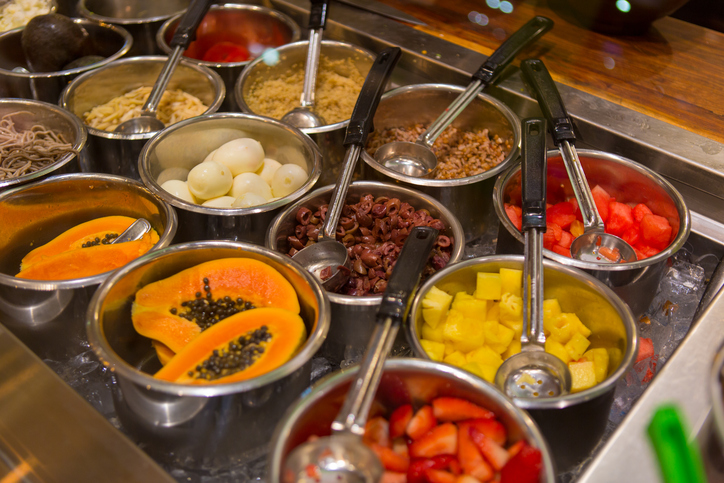 Our favorite part of this paradise and the place that we call home, nestled in South Maui, Wailea is a tropical haven that features picturesque beaches, luxurious resorts, and a bounty of attractions. Spanning approximately 1,500 acres, this scenic resort community is home to many gorgeous crescent-shaped beaches, several top-notch golf courses, world-class hotels and restaurants, and so much more.
Enjoy one world class beach after another, including Keawakapu Beach, Mokapu Beach, Ulua Beach, Wailea Beach, Polo Beach, Palauea Bay Beach, Poolenalena Beach, Maluaka Beach, Black Sands, Little Beach and Big Beach (Makena Beach State Park), just to name a few.
With so many great destinations and activities to enjoy, it can be a bit difficult to figure out what to do when you're in the area. To help you out, here's a list of some of the things you can do in Wailea:
Makena Beach State Park
Makena Beach State Park, also known as "Big Beach," is one of the largest beaches in Maui, with over 1.5 miles of sun-kissed golden sands. The beach is situated between two black lava outcroppings, which shields the area from trade winds and opens up panoramic views of the outer islands including Kahoolawe and the islet of Molokini.
Visitors can enjoy swimming or snorkeling in its crystal clear waters, enjoy a picnic, or simply relaxon the sandy shores and take in the breathtaking views and the soothing sounds of the waves. A word of caution here; and this goes for the ocean everywhere on the island – be aware of conditions before you enter. The waves can be really big here on Big Beach depending on conditions, so always treat the ocean with the respect that it deserves, so that you can truly enjoy it to the fullest.
The Shops at Wailea
Our offices are in The Shops At Wailea, so we love it! It is perfectly situated with convenient access from all the nearby resort hotels and luxury condos. Indulge in some retail therapy by heading to The Shops at Wailea, Wailea's premier shopping and dining destination. This sprawling leisure hub features over 70 shops including sought-after luxury brands, local establishments, fine art galleries, and an array of amazing dining venues. Stop in and say "Hi!" to us while you are there!
The Shops at Wailea also offers monthly signature events and various cultural activities and entertainment programs.
Play Golf at the Beautiful Courses in the Wailea Golf Club
Wailea is considered one of the top golfing destinations in the world, with its near-perfect weather, outstanding courses, and breathtaking ocean views.
Avid golfers can check out the prestigious Wailea Golf Club, which features three award-winning championship courses with lush greens and fairways surrounded by gorgeous views. You can book tee times and find out more about the courses here.
Enjoy the "Old Blue", Emerald and Gold Courses, then pop into Manoli's or Mulligans when you are done for refreshments and tasty treats.
La Perouse Bay
Located south of Wailea, La Perouse Bay is the site of the island's most recent volcanic activity; a surreal, beautiful landscape of lava fields bursting with brilliant colors and textures.
Adventure seekers can explore the trails leading to the coast, while advanced swimmers can go for an unforgettable snorkeling experience. One of the best spots to head to is north along the lagoon – the views here are absolutely stunning.
Enjoy dinner and live music at area eateries
Head to Mulligan's on The Blue to enjoy amazing food and live entertainment, which is offered almost every night! This is a favorite venue among many locals and visitors, with their daily Happy Hour events, and lineup of fun programs that include anything from comedy performances, quiz nights, magic shows, and sultry jazz performances.
Manoli's is another favorite, offering Greek and Italian food selections, plus other tempting pupus (appetizers), cocktails and craft beers. Head just up the hill a bit and give Monkeypod restaurant a try. They have personal pizzas which are just right for two people, without being too much.
Gannons and The Red Bar are located at 100 Wailea Golf Club Drive, where the clubhouse for the Emerald and Gold courses are located. They have a very tempting Happy Hour menu that they offer from 3:00-8:00 PM at The Red Bar, and the dining at Gannons for the full menu is to die for!
Longhi's is another relaxing spot offering great food and drink selections in The Shops At Wailea. Tommy Bahamas, Ruth's Chris Steak House and The Pint &Cork are just a few of the other great possibilities to choose from here in The Shops.
Aren't you ready for a little more Maui in your life? Get in touch with Dale and Gigi, the top Maui Realtors in Hawaii to get the hottest listings in Wailea, Makena, Kihei, and nearby communities.