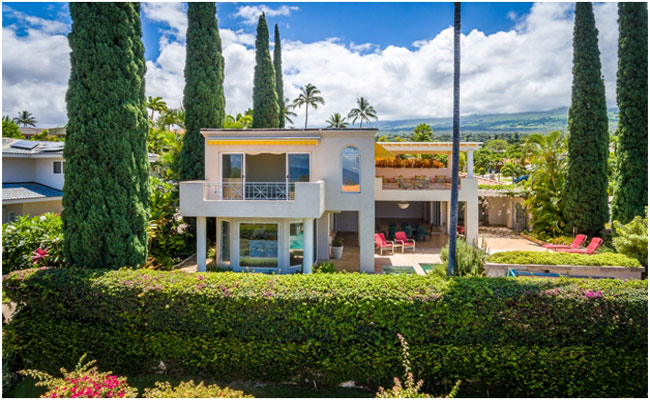 Deciding when to buy or sell a home always requires planning. To buy, you need to have your financial game plan ready to go, with finances organized including a mortgage if you will be utilizing one. Selling your home requires planning what to renovate or redecorate as you stage it to get top dollar. Buying or selling will go best with Professional Real Estate assistance, which is why I'm here to answer your questions and guide you through each step of the process.
Once you decide it is time to pull the trigger, the next question of top priority is "How's the real estate market on Maui?" I'll give you the latest from paradise.
Overall, the market here on Maui is strong but stable. Prices have been increasing steadily and moderately since the downturn in the late 2000's, but nothing crazy or "spikey". In fact, values are just now returning to about the same level or thereabouts as they were before the economic events circa 2008. Slow and steady increases, combined with the demand to be on what most people may say is the greatest island in the state or – as we who live here think – in the world! After all, Maui No Ka Oi!
Residential Home Closed Sales Have Increased Year Over Year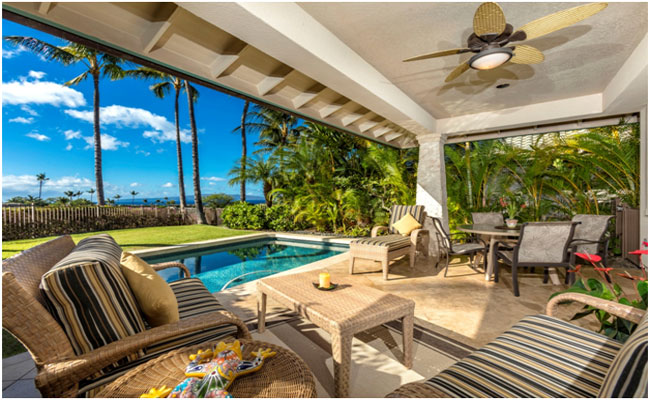 Let's take a look at the first half of 2018 to get a read on how this year is progressing so far in the world of real estate. Through July of 2018, residential home sales were up 8% Year To Date, with 688 sales this year versus 639 Year To Date in 2017. Median sales prices remained basically stable, coming in island-wide at $699,750 YTD, down 1% from 2017's $705,000. Total dollar volume for residential home sales is up 9% YTD at $731,571,032. 2017 total dollar volume was $669,184,606 at this same time last year. The Median Days On Market were up slightly to 114, above the 99 at this point in 2017.
Maui Condos Remain Strong
When we look at Condominiums on Maui, we find that condo sales are up 24% with 1,007 so far in 2018. Last year at this time, there had only been 814 Maui condos closed. Median sales price for condos is also up 5% year over year, coming in at $496,000. The $724,873,670 total dollar volume in condo sales represents a whopping 28% increase over the 2017 totals.
South Maui Areas of Wailea, Makena, Kihei, and Maui Meadows Still Perennial Favorites
Let's take a look around our "backyard" here in South Maui to see how it stacks up. There were 151 residential single-family home sales in our specialty areas of Wailea, Makena, Kihei, and Maui Meadows. Closed condos in the South Maui were an island high 549 Year To Date. South Maui areas accounted for 39% of closed sales on Maui through July 2018.
In the Top 10 Areas for closed dollar volume of residential home sales, Kihei came in a strong first with $104,535,592, but the Wailea/Makena areas were not very far behind with $83,046,000, putting that choice location as third place in the category. Maui Meadows is always popular as well, and even though there are not as many homes here total as some areas, it still made the Top 10 Areas number nine with $28,560,600 in closed dollar volume.
Our home turf also finished strong in condominium total dollar volume. Wailea/Makena was easily in first place in this category, with an amazing $214,939,334 in closed total dollar volume Year To Date. Second place? Another of our favorite places in the world, Kihei came in with a blazing $180,282,051 in total dollar volume YTD. Maalaea finished the half year in eighth on the condos list with a respectable $12,803,500, and that is not a very large area at all – but obviously a prized South Maui location as well!
Demand for Maui Homes Growing As We Go Into High Season
Whether you are talking residential homes or condos here on Maui, there are a lot of buyers on the look-out for their perfect place in paradise.
If you have been considering selling, now could be a great time for you make your move. We have a marketing plan that is second to none and we would love to show you how we will customize it to suit your needs to reach your real estate goals. Let us demonstrate our commitment to providing excellence in real estate.
If you are looking for that perfect place to call your own, call us today and let us put our specialized skills to work for you. We keep up with the entire real estate market – and our specialty is Wailea, Makena, and Kihei. We know the inventory, so we can tell you all about the available properties and the communities in which they are located. We even know the "privately offered" homes of distinction, so let us know your dreams for Maui and then we will find it.
Whether you are buying or selling, it is always the best idea to seek out the best Real Estate Professionals to reach your goal. You want someone who lives and breathes the real estate market on Maui. We've been full-time Professional Realtors for over 20 years each and look forward to putting our skills to work for you. Give us a call and let's talk about it.